CSR Activities
Contribution to the development of curling events
as part of community contribution activities.
Through Sports
ARGO GRAPHICS has signed a sponsorship agreement with Tokoro Curling Club (located in Tokoro town, Kitami city, Hokkaido), "Loco Solare", the curling team as a part of CSR activities through sports since 2012.

Loco Solare, formed in 2010, won the silver medal at the World Women's Curling Championships in 2016, the first bronze medal in Japanese curling history at the 2018 Winter Olympics, and the first silver medal in Japanese curling history at the 2022 Winter Olympics. Loco Solare has greatly contributed to the development of the curling sport in Japan.

We will continue giving group-wide full support for popularization of curling and local revitalization as well as Loco Solare, which is growing further, through the support for Tokoro Curling Club.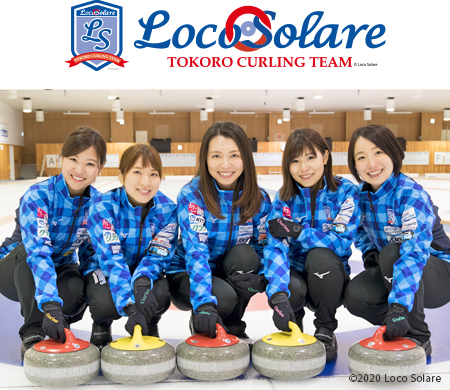 ARGO GRAPHICS Kitami curling hall
We have acquired the naming rights for the curling hall open year round, which was newly established in Kitami City, Hokkaido, as the second one in the city.
"Argo Graphics Kitami Curling Hall" opened on October 31, 2020.

It is the first curling hall to make use of cutting-edge technology and is equipped with a performance-enhancing support system that uses the results of yearly winter sports science research in collaboration with the Kitami Institute of Technology.

We hope to have many people use "Argo Graphics Kitami Curling Hall", and we will contribute to local communities by supporting the curling team.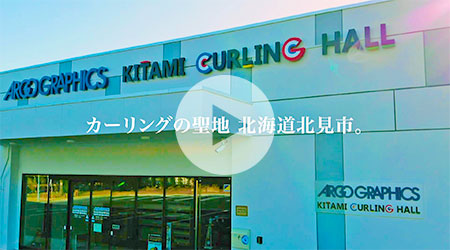 ARGO GRAPHICS Kitami curling hall Video【JP】

Through Culture and Education
We supported the 30th International Olympiad in Informatics (IOI) 2018 Japan as a silver sponsor that was held in Tsukuba City, Ibaraki Prefecture in September 2018.

IOI is an annual competition for informatics. It is one of International Science Olympiads, which is a group of worldwide annual competitions on science for secondary school (junior high school, high school, and higher professional school) students.

The 30th competition was held in Japan for the first time. Approximately 860 competitors and those involved from 87 countries and areas attended to compete problem-solving skills on informatics fields such as algorithm design and implementation to be suitable for the offered problems.

The IT is playing more important roles in various industries today. We hope that the competitors will show their skills in the future to be innovators in various fields.